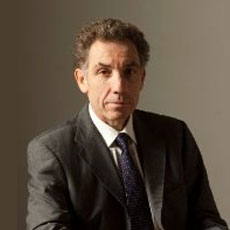 Born in Paris, doctor Philippe Valenti did a fellowship in Paris university and was interested to the surgery of the upper limb under the influence of the professors Alain Gilbert and AC Masquelet.  As microsurgeon, he developed his experience on hand reconstruction, nerve surgery, brachial plexus surgery and free flap transfer. He worked between 1987 -1989 with Dr Didier Patte before to travel to United states to visit Dr Rick Matsen and Dr Charles Rockwood .
In 1995, Dr Valenti was admitted in the "Institut de la main"  where he focused is activity on shoulder reconstruction( arthroplasty, arthroscopy, nerves reconstruction and tendon transfer).
In 2003, Doctor Valenti is one of the designers of the first complete convertible shoulder prosthesis (Arrow shoulder arthroplasty).
In 2004, Doctor Valenti was president of the French microsurgery society(GAM) and since 2008 he is the general secretary of this French microsurgery society.
In 2012, He organized in Paris the congress of the European Federation Microsurgery Society (EFMS).
Doctor Philippe Valenti is a member of the French orthopaedic society(SOFCOT), French Society of Arthroscopy (SFA), European Shoulder and Elbow Society (SECEC), American Association of Orthopedic Surgeons (AAOS) and American Society of Elbow and Shoulder (ASES). He is also a correspondent International Member of many Orthopaedic Societies (Chili, Columbia, Argentina, Brazil).
In 2013, Dr Valenti organized with Ph Hardy the first Paris international shoulder course. We will do the fourth edition in 2019 with more than 500 attendees and specialists of shoulder surgery.
This year (2017-2018) Dr Valenti is the president of the French society of shoulder and elbow(SOFEC) and Vice president of the French academy of orthopedic and traumatology (AOT)
He has over 50 publications on PubMed and has written four books including « Tendon transfer for irreparable cuff tear » (Springer).
He is also a founder and member of the French humanitarian association « Chaine de l'espoir » and Vice president of Chaine de l'espoir.
Luc Favard
Shoulder Surgeon, University Hospital of Tours 
Professor, University of Tours
Pr Favard is the head of the Orthopedic Department of the University Hospital of Tours. He is mainly specialized in shoulder surgery, particularly in shoulder arthroplasties. He has been one of the first surgeons to implant a Grammont prosthesis beginning in 1992. He worked a lot about the long-term results and survival curves of the reverse shoulder arthroplasty. 
Pr Favard is also a ex-member of the executive committee of the SECEC as chairman of the R & D C mmittee, then of the Registry committee. He has been in charge of different symposia about shoulder arthroplasties inside ICSES, SECEC and French Orthopedic Society.  
He is Professor at the University of Tours. He is also involved in different research projects, as the augmented reality and the implantation of a shoulder arthroplasty, or the characteristics of the infra spinatus from an anatomical and imaging point of view."
Bartek Kordasiewik
Warsaw, POLAND
| | |
| --- | --- |
| 2009 | PhD, Centre of Postgraduate Medical Education, Warsaw |
| 2008 | Specialist in trauma and orthopedic surgery |
| 2000 | Warsaw Medical University |
Professional experience:
2002
Senior Consultant
Centre of Postgraduate Medical Education, SPSK im. A.Grucy, Otwock
since 2012 responsible for Shoulder Unit
03.2009 - 08.2009
Fellowship, Clinique Generale, Annecy, France
05.2005 - 11.2005
Fellowship, Hôpital Ambroise Paré, Boulogne, France
07.2004 - 08.2004
Visiting Fellowship, Mayo Clinic, Rochester MN, USA
05.2003 - 06.2003
Visiting Fellowship, Hôpital Bichat, Paris, France
10.2001 - 01.2002
Fellowship sponsored by B. Chirac foundation « Le Pont Neuf »
Hand Surgery Departement
Hôpital Européen Georges Pompidou, Paris, France

Since 2010 Prof. Scheibel is Head of Department of Shoulder and Elbow Surgery (CMSC) at the Charité – Universitaetsmedizin Berlin.
For serveral years now he has focused on arthroscopic and minimally invasive surgery of the shoulder joint and shoulder gridle.
In 2015 Prof. Scheibel became the President of the German Society for Shoulder and Elbow Surgery (DVSE).
Gilles Walch
Native of Lyon France and pure product of the Lyonnaise Orthopedic school, Doctor Gilles Walch focused on shoulder disorders very early in his career.After numerous publications on patello-femoral instability and natural history of cruciate ligament rupture, he travelled to the United States  to visit  Dr Franck Jobe and Dr Ch Rockwood. Since his return to France Dr Walch has focused completely on the shoulder, improving the understanding and treatment of various shoulder disorders.
In 1993 he organised the first 'Journées de l'épaule' in Lyon. Over 1000 European specialists including orthopaedic surgeons, rheumatologists, radiologists and rehabilitation specialists consolidated 10 years of collaboration with the purpose of identifying and quantifying the different shoulder pathologies.The results of the collaboration have allowed careful analysis of poor results, complications and failures to improve treatment.
From 1987 to 1995 Dr Walch was the General Secretary of the European Society  for Surgery of the Shoulder and Elbow before holding the office of President from 2005 to 2007. He is corresponding member of the ASES since 1994 and was elected President of the French Society of Orthopedic Surgery  and Traumatology (SOFCOT) 2014-2015.
He was distinguished as Honorary Member of several European Orthopedic Society including Switzerland, Portugal and Greece. He is also member of 8 scientific societies and was invited as Visiting Professor in many University Hospitals all around the world.
He published more than 300 articles in national and international  journals and has lectured at some 500 conferences across the world. He wrote numerous book chapters and edited 4 books on Shoulder Arthroplasty.
Dr Walch is one of the designers of the Aequalis Shoulder prostheses family. He has been a pioneer in the understanding of shoulder conditions and has developed several concept including internal impingement, arthroscopic tenotomy of the biceps in massive RCT, hidden lesion of the Subscapularis,  the Latarjet procedure, the classification of arthritic glenoid, the role of the Teres Minor in MRCT and the musculo-tendinous rupture of the Infraspinatus
For the last 20 years he has concentrated exclusively on surgery and arthroscopy of the shoulder with shoulder instability, rupture of the rotator cuff and shoulder arthroplasty forming the basis of his day to day work.
Prof. Dr. med. Matthias A. Zumstein
Address: Shoulder, Elbow & Orthopaedic Sports Medicine Dept. of Orthopaedics and Traumatology Inselspital, University of Bern 3010 Bern, Switzerland
Citizenship: Seeberg BE, Switzerland
Date of Birth: 5th March 1973
Graduation & Academic Profil
| | |
| --- | --- |
| 1993 - 2000 | Federal Physician's Diploma December 2000 University of Bern |
| 2000 | Doctoral Thesis; MD March 2001 Schoolchildren in the Pediatric Office, Medical Faculty University of Bern |
| 2003 | Basic federal surgery examination |
| 2007 | Swiss National Board Certification for Orthopaedic Surgery and Traumatology |
| 2012 | Venia docendi for Orthopeadic Surgery and Traumatology of the University of Bern |
| 2017 | Associate Professor, University of Bern |
Postgraduate
| | |
| --- | --- |
| 2001 - 2002 | Research Resident, Department of Orthopedics, University of Zurich, Balgrist, Switzerland; Chairman: Prof. C. Gerber, MD |
| 2002 - 2003 | Resident in General Surgery and Traumatology, City Hospital Thun, Switzerland; Chief: PD HE Wagner, MD |
| 2003 - 2004 | Resident in Orthopedics and Traumatology, City Hospital Thun, Switzerland; Chief: R. Hess, MD |
| 2004 - 2006 | Resident in Orthopedics and in Experimental Orthopedics, Department of Orthopedics, University of Zurich, Balgrist, Switzerland; Chairs: Prof. C. Gerber, MD and Prof. B. Fuchs, MD |
| 2006 - 2007 | Resident in Orthopedics and Traumatology, Department of Orthopedics and Traumatology, University of Bern, Inselspital, Bern, Switzerland; Chairman: Prof. K. Siebenrock, MD |
| 2007 – 2008 | Staff member, Orthopaedic Surgery and Traumatology, Department of Orthopedics and Traumatology, Berne Hospital Ziegler, Bern, Switzerland; Chief: Prof. Dr. H. Noetzli, MD |
| 2008 - 2009 | Clinical- and Research-Fellow in Orthopaedic Sports Medicine, Department of Orthopedic Surgery and Sports Traumatology and Laboratory of Experimental Surgery; University of Nice, Hôpital l'Archet, Nice, France; Chairman: Prof. P. Boileau, MD |
| 2009 – 2010 | Staff member in Orthopedics and Traumatology, Department of Orthopedics and Traumatology, University of Bern, Inselspital, Bern, Switzerland; Chairman: Prof. K. Siebenrock, MD |
| 2010 – 2012 | Head of Orthopaedic Sports Medicine and Knee Surgery, Department of Orthopedics and Traumatology, University of Bern, Inselspital, Bern, Switzerland; Chairman: Prof. K. Siebenrock, MD |
| 2012 | Clinical-Fellow in Elbow and Wrist Surgery, Upper Extremity Unit, Department of Orthopedic Surgery Traumatology, Modbury, University of Adelaide, Australia; Chairman: Prof. G. Bain, MD |
| since 2012 | Head of Shoulder, Elbow Surgery and Orthopaedic Sports Medicine, Department of Orthopedics and Traumatology, University of Bern, Inselspital, Bern, Switzerland; Chairman: Prof. K. Siebenrock, MD |
Educational Activites
| | |
| --- | --- |
| since 2010 | Department Director of the University of Bern for Education & Residency Program |
| since 2010 | Supervisor of scientific 10 dissertations |
| 2014 | University of Bern, Institute for Medical Education (IML): Workshop for Building Questions in MC Exams (4h) |
| 2006 - 2014 | University of Bern: Clinical Education for Students and Training for Residents (175h) |
| 2012 | Sports Physiotherapy Education, Magglingen: Training in Upper Extremity (16h) |
| 2012 | University of Adelaide, South Australia: Clinical Skills for Residents and Students (25h) |
| 2011/13/14 | University of Innsbruck: Int. Innsbruck Cadaver Course on Surgery of the Shoulder (3x8h=24h) |
| 2010/11/13 | Course in Shoulder Surgery Balgrist (3x8h=24h) |
| 2010 - 2011 | IRCAD/EITS (European Institute of TeleSurgery), France: Instructor for Shoulder Arthroscopy (8h+10h=18h) |
| 2008 – 2009 | University of Nice, France: Tutor for continuous education of students and residents (30h) |
| 2005 – 2013 | Faculty Member of Orthopaedic Annual Course of Swiss Sports Medicine: Education Training in Shoulder and Elbow Surgery (64h) |
| 2005 | University of Zurich: Basic Clinical Education for Students (24h) |
Honors/Awards
| | |
| --- | --- |
| 2016 | Charles S. Neer Award of the American Shoulder and Elbow Society (ASES) |
| 2016 | Venel Award, Swiss Orthopaedic (Co-Author) |
| 2016 | Perthes Award of the German Society for Shoulder and Elbow Surgery (DVSE) |
| 2014 | Faculty Award of the University of Bern (as PI and Coauthor), University of Bern |
| 2007 | Vasey-Award for the Best Swiss National Board Exam |
| 2007 | Charles S. Neer Award of the American Shoulder and Elbow Society (ASES) |
| 2005 | Sportsmedicine-Award at the Annual Meeting of the Swiss Society of Sportsmedicine |
| 2002 | 1st place and Marathon Award of the Swiss Society of Orthopedic |
Research Grants Awarded (Total CHF 1'125'719)
| | |
| --- | --- |
| 2014 | Swiss Orthopaedics: CHF 20'000 (Coauthor) |
| 2014 | RMS (Robert Mathys Stiftung): CHF 26'455 (Coauthor) |
| 2014 | SNF Doc Mobility Grant of Michael Künzler: US$ 49'200 (Coauthor) |
| 2013 | Swiss Orthopaedics Forschungsstipendium: CHF 50'000 (Coauthor and PI) |
| 2013 | Neuenschwander Stiftung: CHF 90'000 (Coauthor and PI) |
| 2012 | Swiss Society of Orthopaedic Surgery and Traumatology: CHF 50'000 (Coauthor) |
| 2011 | RMS Foundation: CHF 25'200 (Coauthor) |
| 2011 | ResOrtho Foundation: CHF 19'744 (Coauthor) |
| 2011 | SNF Stipendium für angehende Forschende: CHF 68'400 (Coauthor) |
| 2011 | AO Start-up Grant Application S-11-96N: CHF 120'000 (Coauthor) |
| 2008 | SECEC/ESSSE Research grant: Euro 25'000 (Main Applicant) |
| 2008 | Swiss Society of Orthopaedic Surgery and Traumatology: CHF 20'000 (Main Applicant) |
| 2007 | Swiss Society of Orthopaedic Surgery and Traumatology: CHF 35'000 (Main Applicant) |
| 2006 | SNF (No 320-113424/1): CHF 377'000 (Coauthor) |
| 2006 | SYNOS Foundation: CHF 135'420 (Coauthor) |
Commercial Research Support (Total CHF 205'400)
| | |
| --- | --- |
| 2015 | Medacta AG, CH: CHF 50'000 (Main Applicant) |
| 2014 | Mathys AG, CH: CHF 50'000 (Main Applicant) |
| 2012 | Mathys AG, CH: CHF 50'000 (Main Applicant) |
| 2011 | Mathys AG, CH: CHF 25'000 (Main Applicant) |
| 2011 | Arthrex, Germany: CHF 13'000 (Coauthor) |
| 2011 | Biomet, Europe: CHF 17'400 (Main Applicant) |
Editorial Board Activites
Swiss National Science Foundation (SNSF)
American Journal of Sports Medicine (Am J Sports Med)
Journal of Bone and Joint Surgery American (J Bone Joint Surg Am)
European Cells and Materials (Eur Cell Mater)
Journal of Orthopedic Research (J Orthop Res)
Journal of Shoulder and Elbow Surgery (J Shoulder Elbow Surg)
(Knee Surg Sports Traumatol Arthrosc)
Memberships
European Society for Surgery of the Shoulder and the Elbow (SECEC/ESSSE): Board Member
Swiss Orthopaedics (Swiss Society of Orthopaedic Surgery and Traumatology): Board Member
German Shoulder and Elbow Society (DVSE): Ordinary Member
American Academy of Orthopaedic Surgeons (AAOS): International Affiliate Member
American Shoulder and Elbow Surgeons (ASES): Corresponding Member
FMH Swiss Medical Association
Bibliography
- More than 60 peer-reviewed publications and 14 book chapters
- More than 200 presentations at international and national meetings, 100 of which were invited